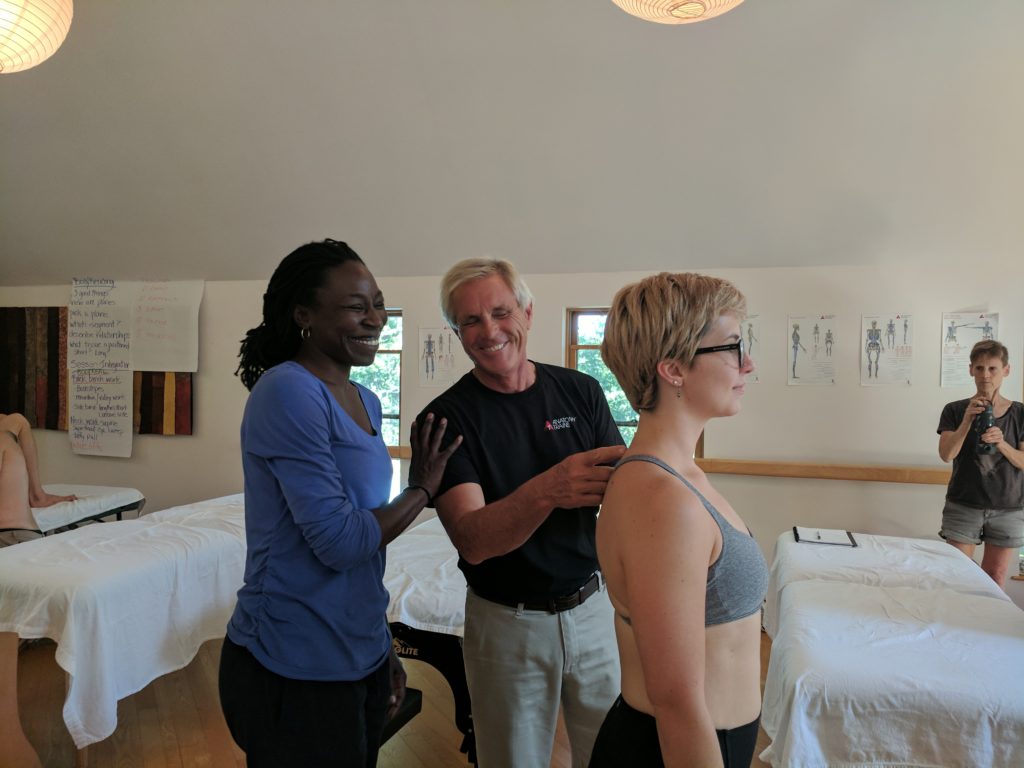 We are thrilled to invite you to take your career to the next level with Anatomy Trains Structural Integration (ATSI) certification training, led by Anatomy Trains author Tom Myers in San Diego, California, in 2024!
"The program exceeded my expectations. It gave me a recipe that I can follow to make sure I am taking care of the whole body and not just [the client's] complaints." – Kevin Hieber, ATSI 2022 Graduate
All three parts of this training event will be held in San Diego in 2024, with Part 1 beginning February 5th! There's never been a better time to apply to this transformational training. 
Enjoy a video invitation to Part 1 of the training from Tom Myers: 
You are welcome to apply for just Part 1 of the program or all three parts and attain ATSI certification.
Tom Myers will be kick things off with his unique perspective on fascial research, the human condition in our electronic world, and the approaches we can use to restore ease, balance, and long-term resilience to the body in motion.
Supported by our experienced teaching and administrative staff, we will guide you into a new relationship with your own body – through work with classmate partners, teachers, and outside models – progressively building your skills in seeing the pattern and shaping the change.
Immerse yourself in regional anatomy, BodyReading, session strategy, and techniques in Part 1, learn and practice a 3 Series of Structural Integration with your classmate partner and with outside models during Part 2, and experience a full immersion into the ATSI 12 Series of Structural Integration with your classmate partner and with outside models during Part 3.
Benefit from experienced supervision and positive support throughout the program.
Note: Anatomy Trains in Structure and Function is a prerequisite for ATSI. You can take this course in San Diego with Tom Myers!
Anatomy Trains in Structure and Function, January 26-28, 2024
ATSI Professional Certification is offered in three parts:
You may take each part separately, in consecutive order, as long as the next part is completed within two years of the previous part and based on space availability. That said, most people go through the full training with the same group over the 9 month period.
Full San Diego ATSI course schedule:
Part 1 – Structural Essentials 2024
February 5 – 9, 2024
February 12-16, 2024
February 19 -23, 2024
Part 2 – Structural Strategies 2024
April 22-26, 2024
April 29 – May 3, 2024
Part 3 – Structural Integration 2024
3.1
October 3-8, 2024
October 11-15, 2024
3.2
October 18-22, 2024
November 8-12, 2024
3.3
November 15-19, 2024
November 22-26, 2024
Learn more about the San Diego program and apply here.