Anatomy Trains is thrilled to announce that Tom Myers will now be presenting as part of the online Australian Fascia Symposium, September 18-20!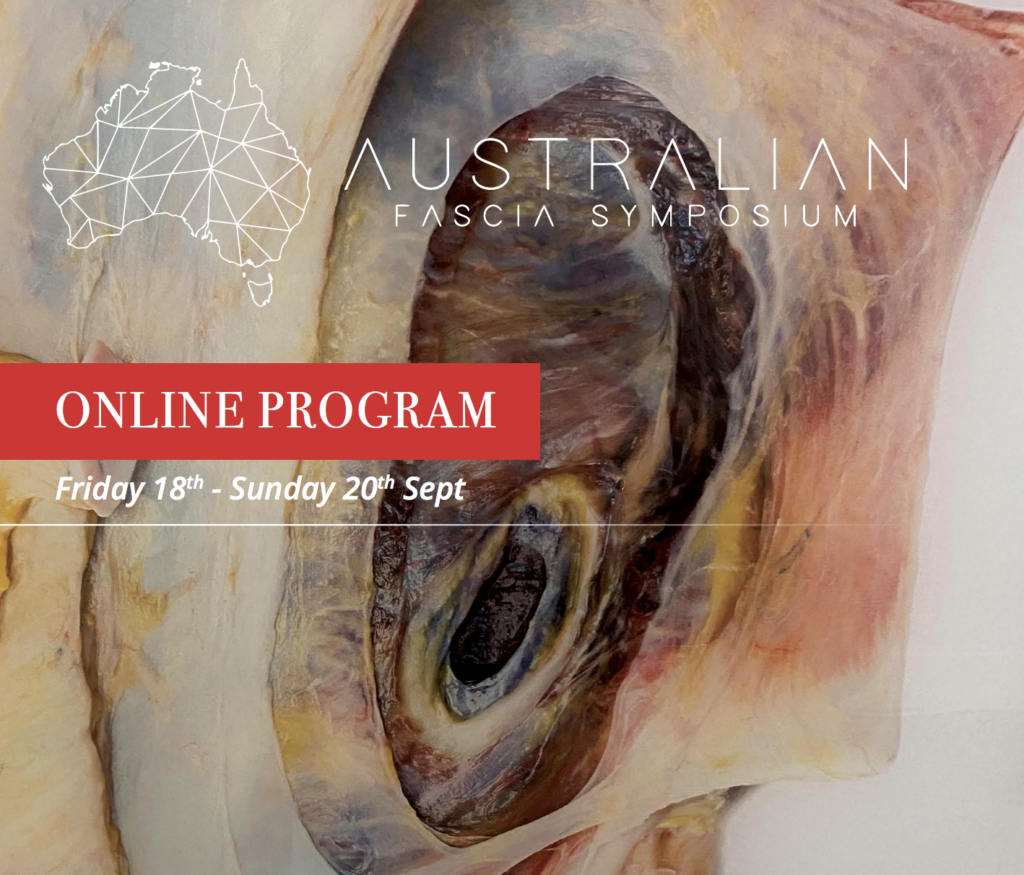 The Australian Fascia Symposium is an online event where leaders in fascial research and applications present their innovative work on a wide variety of subjects. Ranging from the latest news from the international science field and where to start to understand the fascia, all the way to molecular aspects of the fasciae. Tom joins an incredible lineup of presenters, including Robert Schleip, Jill Miller, Karin Gurtner, David Lesondak and more!
There is still time to get your tickets to this not-to-be-missed event with these fascia luminaries! Click here to learn more and sign up: https://fasciasymposium.com.au/ 
Download the Australian Fascia Symposium Program program as a PDF.