It's a time of contradictions – everything is slowing down, dying, being put away for the winter, and yet the world is so alive. The flames of the leaves have receded, and the hillsides have been rusted with leaves until yesterday's wind tore them all off, and now the bare branches shudder and shiver and withdraw.
But under the bluest sky imaginable, and the wind whips the water into cat's paws and ripples Gather up what's been on the lawn for the summer, put it away, and break out the scarves, gloves, and boots. Anything that could freeze must be drained; anything that could blow away is tied down.
Look thy last on all things of color, for the color of all colors – white – is coming. The morning frost all over the field is only the foretaste of the snow that is sweeping in from Canada – if not next week, then the week after.
Quan's looking at horses and fields, my job is the waterfront – pour anti-freeze in the toilet bowl, drain the cottage and the water to the pier, sink the morning's to the sea floor, and beach the floats above the tide line.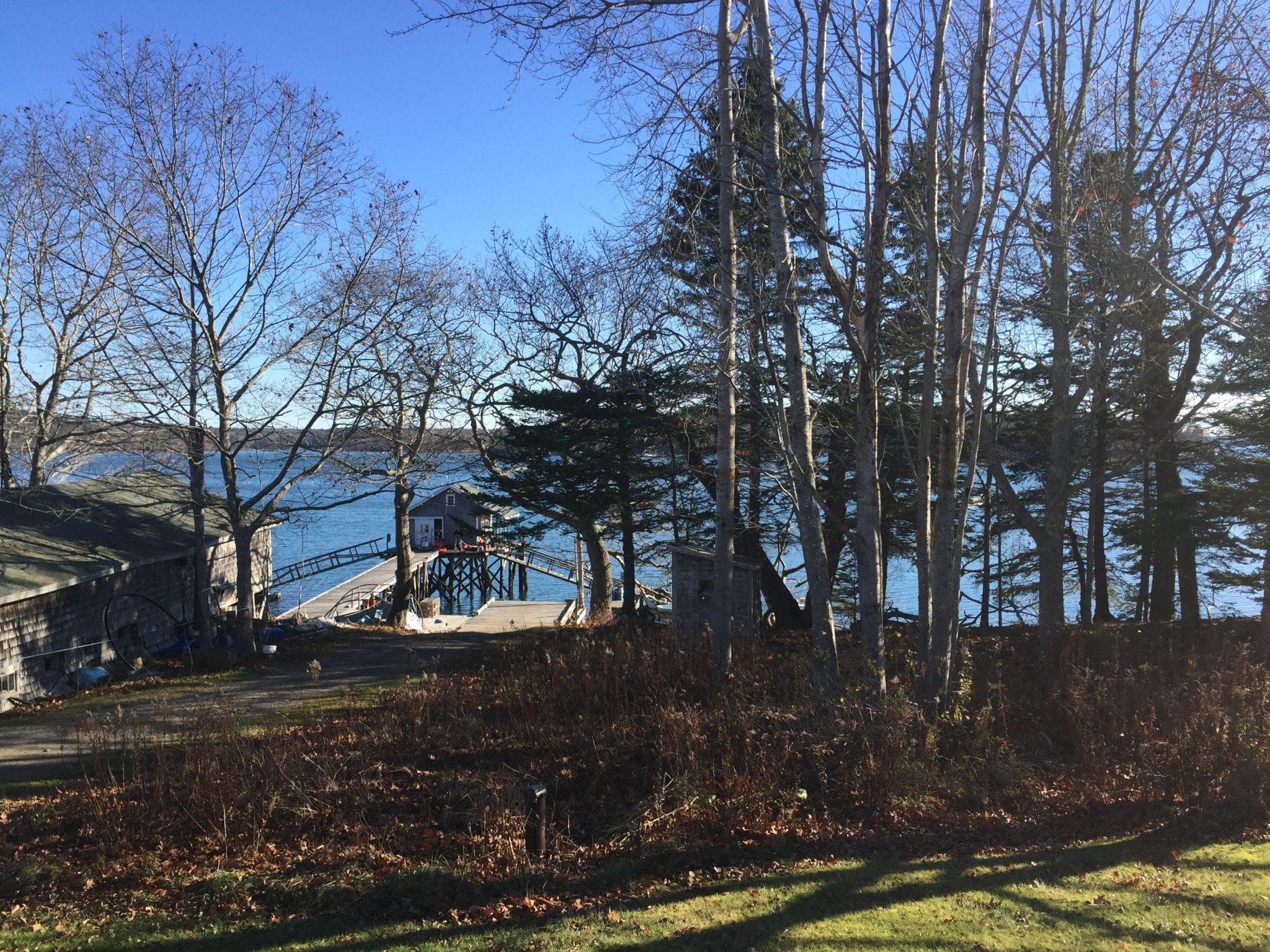 Living in a 4-season place is to have a lot more jobs – more to own, more to shift, more changes of equipment and clothes. We like change around here, and the joys of autumn are bittersweet.