This week we're featuring our Australian partner, Anatomy Trains certified teacher, Julie Hammond. In addition to running the Anatomy Trains Australia office and teaching courses, Julie is a KMI Certified Structural Integrator. Read on about her exciting work.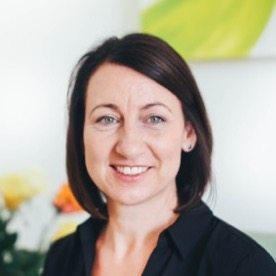 I live in Western Australia and moved here from the UK with my husband and 3 children 8 years ago. It was one of the best decisions we ever made. My family are very supportive of my work and cope well with my heavy schedules.
I love to read, travel, and learn, so teaching Anatomy Trains definitely ticks all of these boxes. I am also a self-confessed anatomy nerd and coffee addict. I teach Anatomy Trains, Anatomy Trains in Motion and next year I will be teaching the Fascial Release for Structural Balance workshops, which form part two of the KMI Training.
The very first workshop I completed with Tom was in Dublin in 2006 – The Intrinsic Muscles of the Pelvis – it was the missing piece of a large jigsaw for me and I came away very inspired and keen to learn more.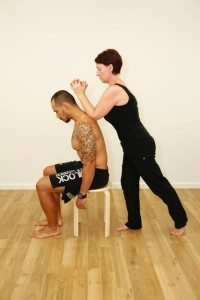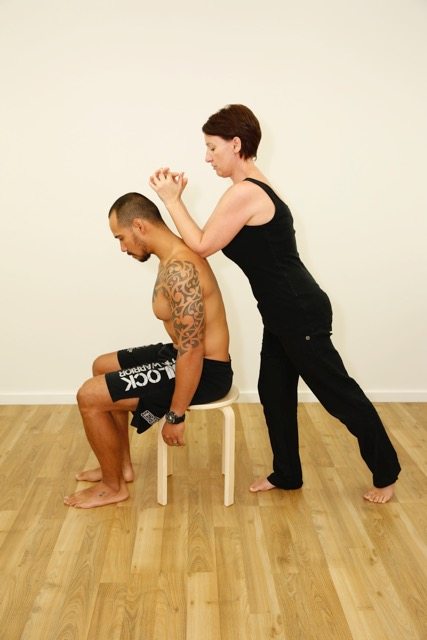 I organised and attended my first ever Anatomy Trains workshop with James Earls and instantly knew I needed to complete the entire training. What I love about the Anatomy Trains workshops is that not only are they filled with great information, this information can be translated and used immediately in your clinical practice.
Having already moved to Australia, this meant lots of trips back and forward to the UK for each stage of the KMI Training with James and Tom, it was a lot of traveling, but worth the jet lag as it answered so many questions and also opened up so many more, and the results in clinic with KMI are fantastic! I was hooked and poor James and Tom haven't been able to get rid of me since!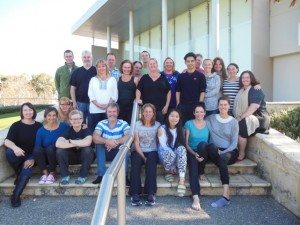 My goal since completing my training was to bring the full KMI Training to Australia; I achieved this in early 2014 and enjoyed a very proud moment when the first group of Australian KMI students graduated in June of this year. It was an enormous amount of hard work, but I had lots of support from Tom and the American office and James and his team, and the lovely Lou Benson joined us to teach KMI Part 3. We are now finalising the second KMI Training in Australia, which starts in March 2016 with Tom kicking off KMI Part 1, we have already had a huge amount of interest.
As well as teaching, I run the Anatomy Trains Australia Office, Bodywork Education Australia and I also work in my clinic, Bodywork Integration, in Secret Harbour. This is my passion and I love my manual work and enjoy getting home from traveling and getting back into my clinic environment.
My favourite presentations are " What Shapes Us" and Tom's Embryology and Evolution lectures, which I find very inspiring.
Recommended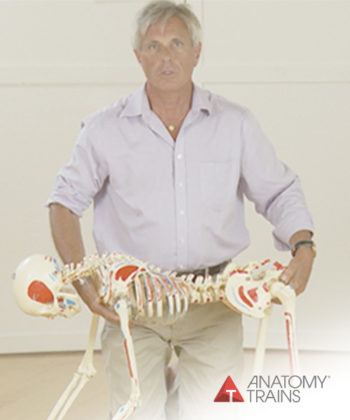 $

100.00
Unfolding Evolution The story of our evolution is written in our bodies – in the fundamental energy flows, the cellular exchange, the complex communicating systems. Come along with Tom Myers as he plays out our evolutionary history, emphasizing points relevant to contemporary manual therapy, bodywork and movement education. With humor, imagery, and a host of… Read more
Add to cart
Another recent inspirational moment came at the Fascia Research Congress in Washington, listening to a brilliant lecture by Jaap Van der Wal. I am delighted that Jaap has agreed to come and teach his workshop in Australia in 2017.
I am also very excited about our new Anatomy Trains Australia E-Magazine, the first edition is due in December with articles from both James and Tom, and a couple of the other Anatomy Trains teachers in Europe. It will be an insight into what we have coming up in the next 6 months and feature articles from all of our workshop presenters, giving you a greater understanding into their work.
I like to read and normally have a selection of books on the go, depending on my mood. At the moment I am reading:
Alice Roberts – "The Incredible Unlikeliness of Being"
Neil Shibin – "Your Inner Fish"
Bud Craig – "How Do You Feel"
Todd Hargrove – "A Guide to Better Movement".
I love being a part of the Anatomy Trains family and meeting up with the other teachers in various different places around the world.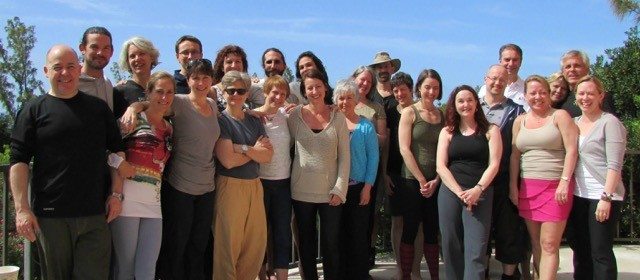 I am heading to Arizona in January to do my second fascial dissection and am really looking forward to it.