As part of our ongoing Teacher Spotlight series, here's our interview with Anatomy Trains teacher, Lauri Nemetz. We asked her about how she came to Anatomy Trains, and what inspires her, professionally and personally.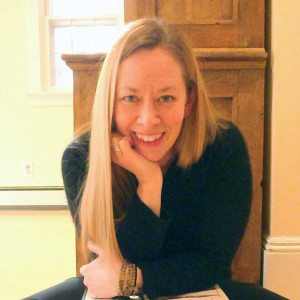 I found the first edition Anatomy Trains book and was so intrigued to see something based on connection, rather than separation.  As a dance/movement therapist (I'm licensed as a psychotherapeutic modality and have worked with special needs to trauma populations) and long-time yoga and Pilates teacher, I found that I could easily translate the material to my own work and practice. I tell people this is a lens for seeing, and it has been a useful lens for me to frame my work. I took the 200 hour Body Language course the first and only time it was offered in NYC in 2008. Tom taught this course, along with several of the senior teachers.  We met for intensive weekends once a month and I felt at home amongst a group of highly motivated movers that wanted to learn more. It intrigued me to hear Tom insist on naming the positives in our clients when we did body-reading. This has always been my intuitive sense, as there are always strengths, and this is the basis of finding healing and growth in any body, but is often foreign in our world of quick labeling what is "wrong". I came back for more workshops through the years, and then teacher training. Throughout this time, I've done about a dozen dissections, between both Gil Hedley and with Todd Garcia and Tom in our Anatomy Trains labs. This year I'll be back again assisting lab, as I find the body endlessly fascinating and have a need to continue to explore both inner and outer worlds of the body.
(Editor's note: Want to join Lauri and the Anatomy Trains team in the lab? You can still sign up for one of our 2016 Fascial Dissection courses.)
Last year in dissection lab I was able to create a fascial heart- essentially stripping the muscle and leaving the extra-cellular matrix.  Part of this work is being utilized with the idea that organ transplants in the future could use the real scaffolding of the organ and be reseeded with stem cells.  I'm interested for our work in presenting a fascial model instead of the traditional conceptualizing of the human body via muscle and bone.  I was able to present this material as a poster session at the Fascia Research Congress and will be expanding on this work in our January dissection lab.
Click here to read my abstract.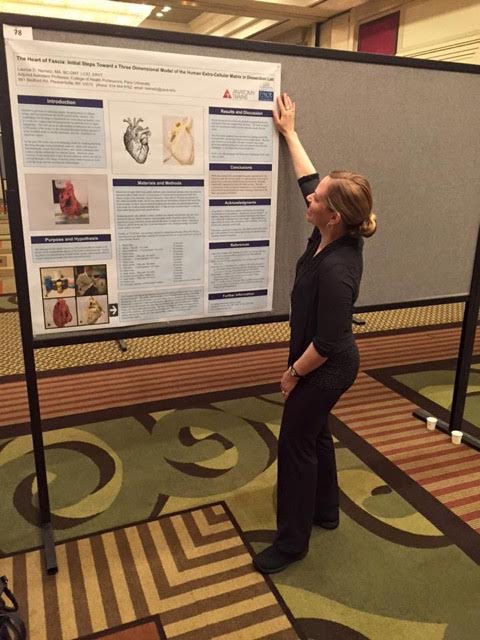 What inspires me, above all, is creative thinking.  One of my favorite Anatomy Trains books is Body3 because in these articles, Tom mixes the history and mythology behind anatomical terms as well as practical applications.
Recommended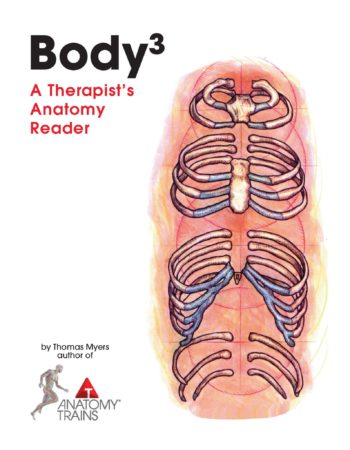 $

54.95
Bodyᶟ is Tom's regional anatomy– used as a text in our ATSI structural integration training— each chapter covers a region of the body in terms of the bones, joints, muscles and fascial structure embedded in Tom's unique view of evolution and development. Newly revised and updated for 2014, with a new introduction, clearer text, and… Read more
Add to cart
 I've always worked hard to get myself to interesting places and people and have followed an unusual career path focused around my love of movement and learning.  I am glad to be part of the
Anatomy Trains family
, as we often have collaborative discussions and exchanges of ideas. There was a large showing of us at the Fascia Research Congress because, I think, we always like to learn more and enjoy each other's company!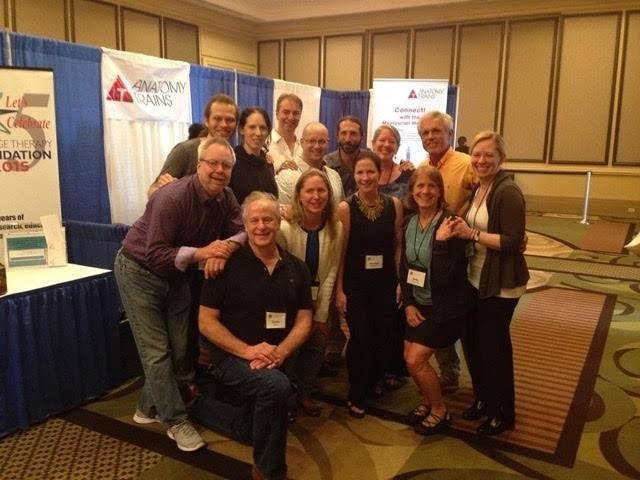 I teach Anatomy Trains for Movement Therapists courses and was most recently in Ann Arbor, MI.  I'm headed next to two more
workshops in November.
 I live an hour north of NYC, but enjoy traveling and meeting new people and exploring new places.  I love crossing disciplines and translating my excitement for this material with movers!
Most of my friends and colleagues know that I have a passion for guiding yoga/kayak trips.  Usually every weekend in the summer, in between my other work, I'm out on the water. I find it a great way to be in the present. A good kayaker learns to watch the patterns of the water very closely to understand how best to paddle.  This reminds me of looking at patterns in the body as well.  I have two teen boys and my husband and I have enjoyed family time as well as watching them develop their own interests. I can't wait to see what they end up doing.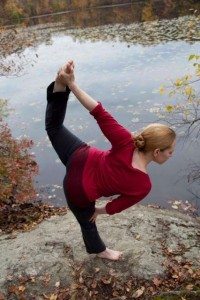 I also spend a lot of time creating artwork, particularly through printmaking. My mentor in printmaking, Robert Van de Peer, has told me that, "Printmaking is unique, just like a fingerprint is unique. The process of a print is a act of creation. It didn't exist before you were born. You create each image, and leave behind something that can never again be exactly repeated."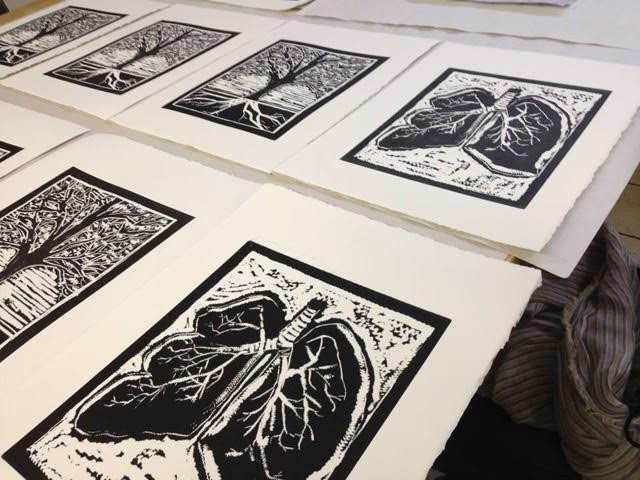 Right now, I'm very interested in the way that art and particularly the spatial relationship of architecture impacts our bodies as well as how societies create living space.  I've presented on this in the past and have an article that is pending publication on the topic.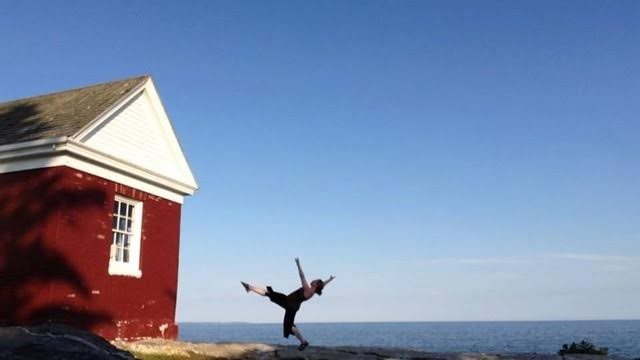 I'm always reading several books at a time. Right now….
Carla Stecco's Functional Atlas of the Human Fascial System  
Jean-Claude Guimberteau's Architecture of Human Living Fascia: The Extracellular Matrix and Cells Revealed Through Endoscopy
Walt Whitman's Leaves of Grass  
Bruno Zevi's Architecture as Space: How to Look at Architecture