Right next door to the venue where I am working in Auckland is the PopUp Globe.
Taking a bet on regional theatre can go either way, but this is a great idea. They have recreated the Globe more or less exactly – in terms of size, the open floor for the groundlings, who can be rained on for reals as they stand there, the rising stalls under cover, theatre nearly in the round, a very intimate and authentic feel. The entire theatre, however, is built in scaffolding, sheathed with aluminium (it's a Commonwealth country, hence the spelling), the seats and floors bolted into the metal frame. It's quite clever – you wouldn't want to have to move it every day, but it can be disassembled and reassembled elsewhere within a day or two.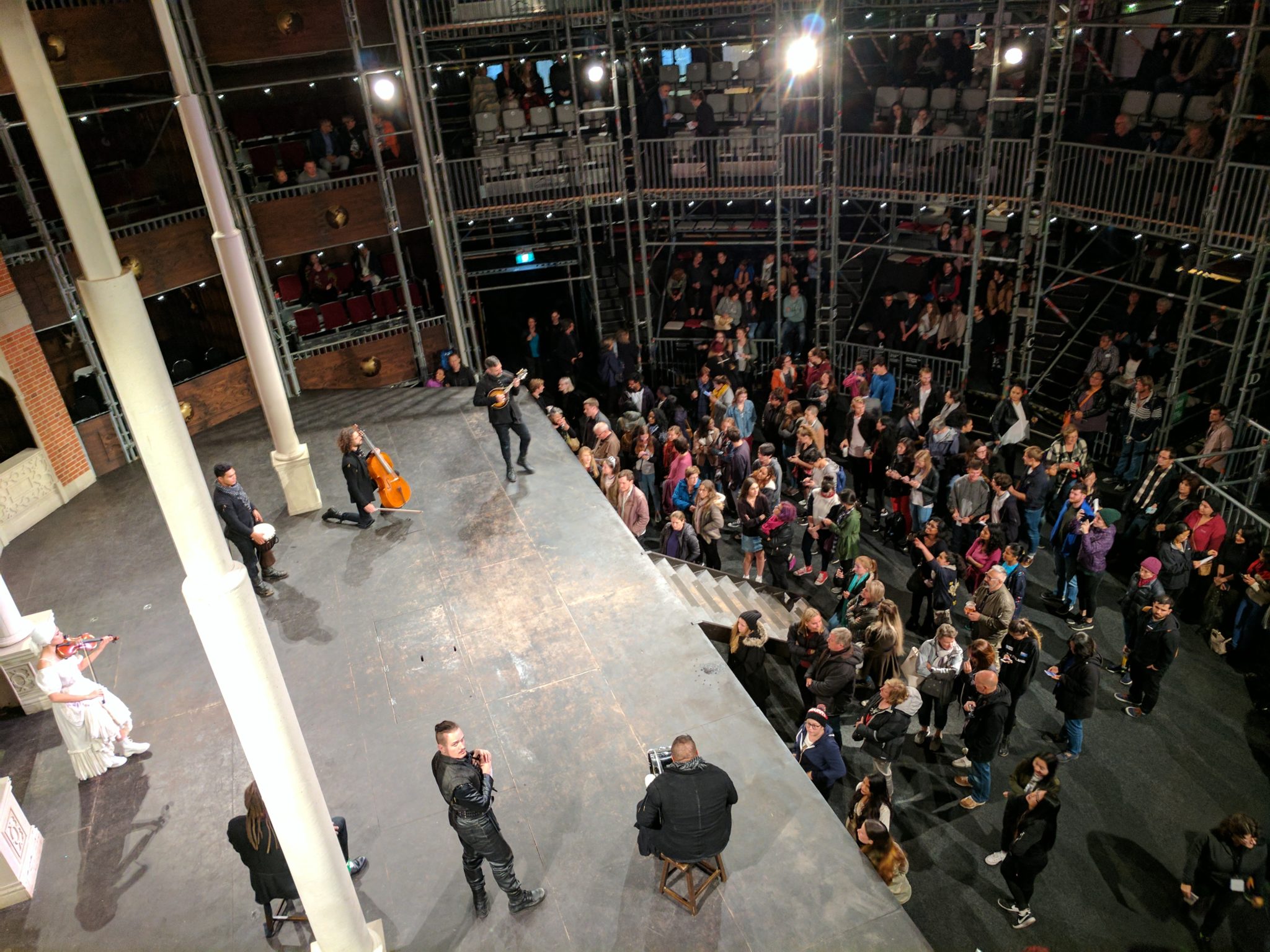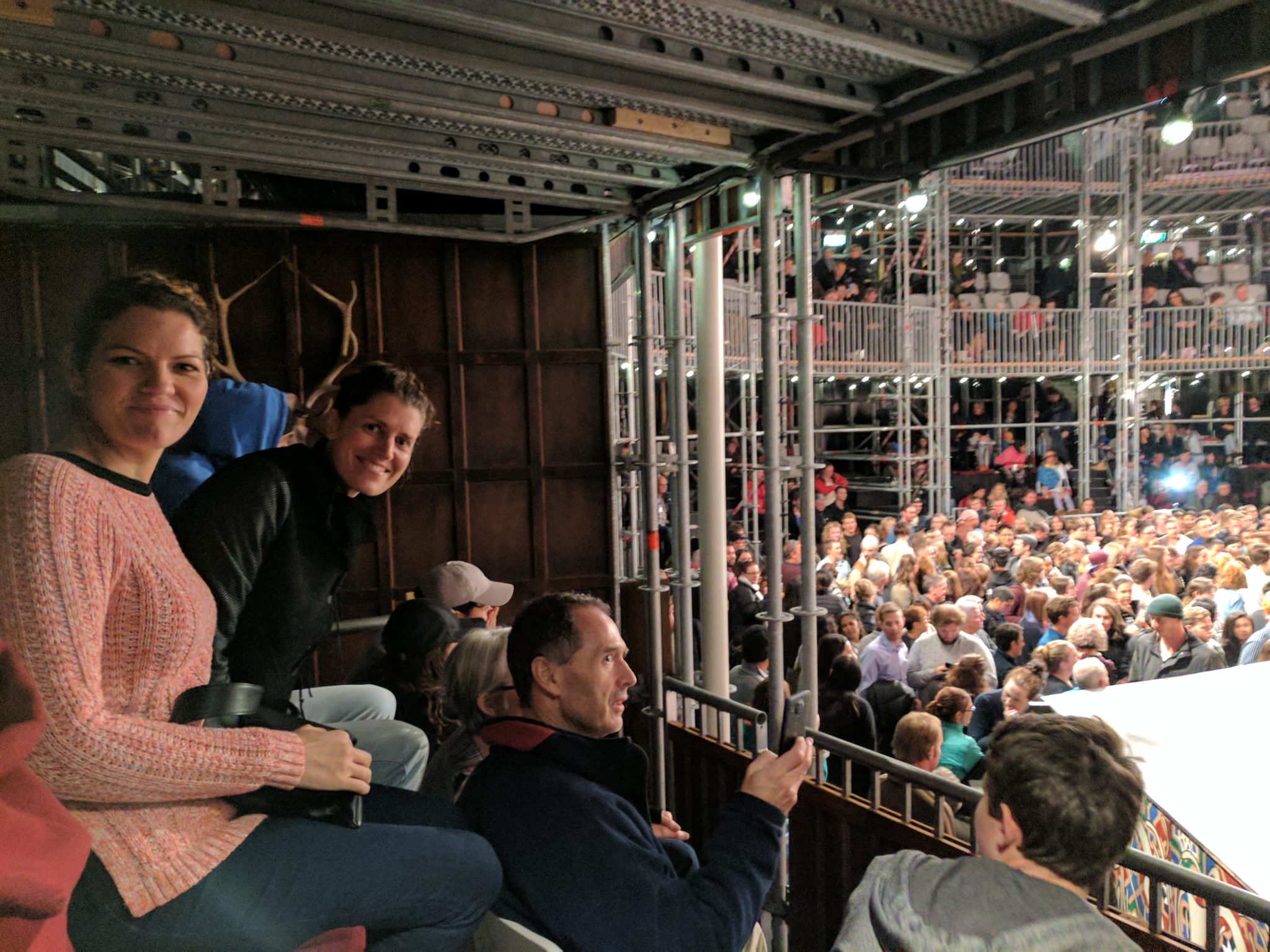 They are a repertory company, so I saw Much Ado About Nothing last night, full of ribaldry and malapropisms, and Othello tonight, full of malignancy and fake blood. The same actors take different roles, and they are rotating through Henry V and As You Like It – think of keeping four roles fresh at once – adding local colour when they can, and keeping the spirit of the original Globe by interacting with the audience in the pit and filling the night with haka inspired dancing and Maori song – it could have been tacky, but instead it was infectious. A spare set left the power to the language, and Shakespeare – well, the old songs are the best songs.
"The robb'd that smiles, steals something from the thief; He robs himself that spends a bootless grief."