We woke this morning to snow in Takayama. The bed is low to the floor and futon-ish, no shoes in the room as it is all tatami mats.  I had opened the window as I went to sleep – a very welcome catch-up comatose sleep – but this morning the snow was curling in.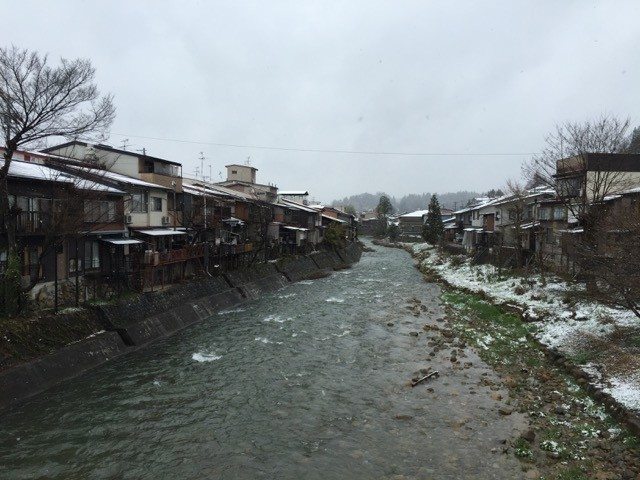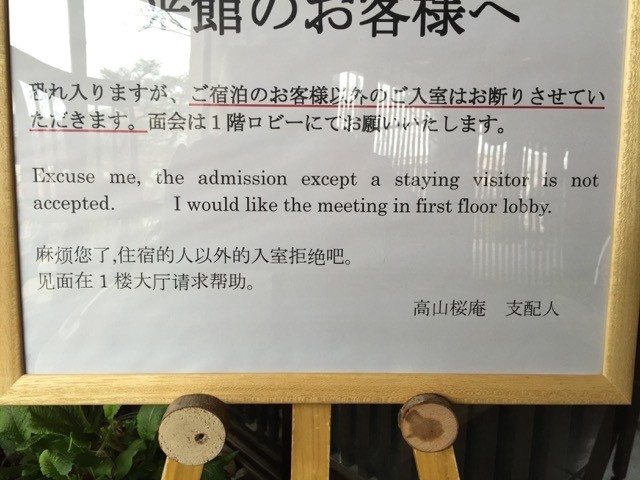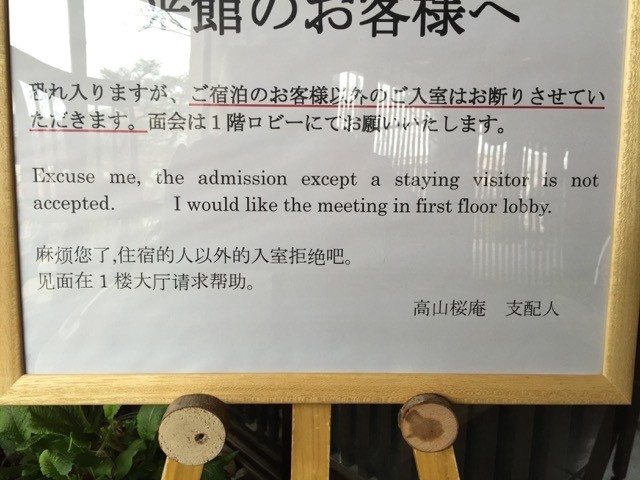 Breakfast in the lobby restaurant was a Japanese inn affair, with a bit of a nod to western tastes – bad coffee in particular – but a variety of pickles, soups, and fish that put me more in mind of lunch. I opted instead for a brisk walk through the snow up to shrine with a huge old cedar tree that symbolized Buddhism by starting out as a unity and branching into duality about 30 feet up.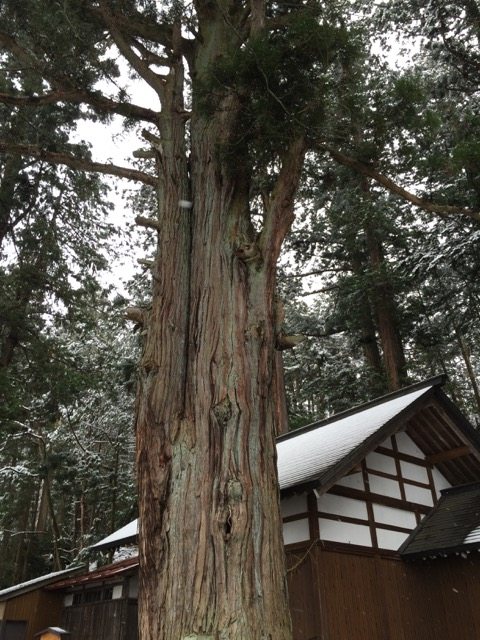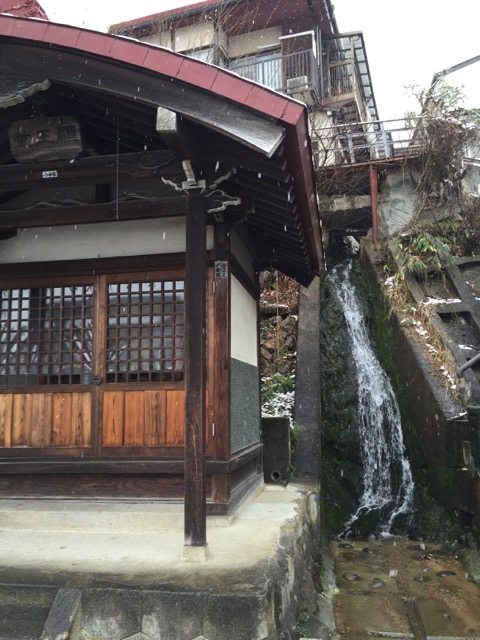 Stopped by the Wednesday morning farmers' market on my way back, but few were selling much in the cold and snow. Kaori and Travis and I went to a museum for the 50's (boy, did I feel old – I was alive for much of this, when cheap Japanese toys flooded the market as China's do now).
It looked pretty lame on the outside, more like a mechanic's shop than a museum, but I am glad I went.  Something like the Pitt-Rivers museum in Oxford, they have collected masses of items – but all from the immediate post-war period up to the early 60's.  Movie posters, albums, photos, appliances, early electronics, medical devices – even a room recreating a 50's style school.  Old TV shows were playing in every room – cartoons, sitcoms – and in one the old movie newsreels, all with their memory-filled music.  'I am old, I am old, I shall wear my trousers rolled…'  Here's the first pinball machine: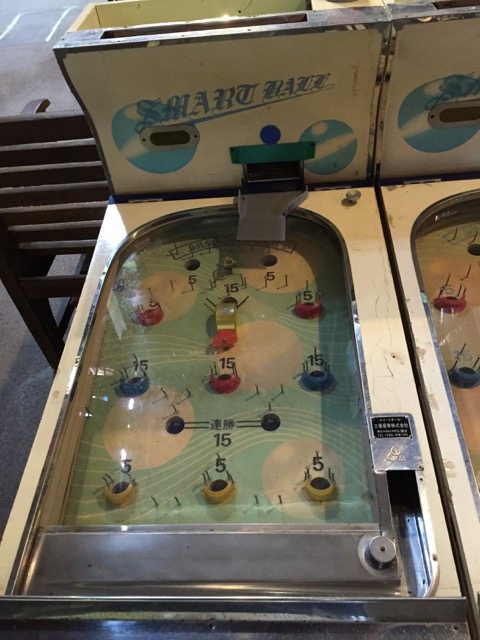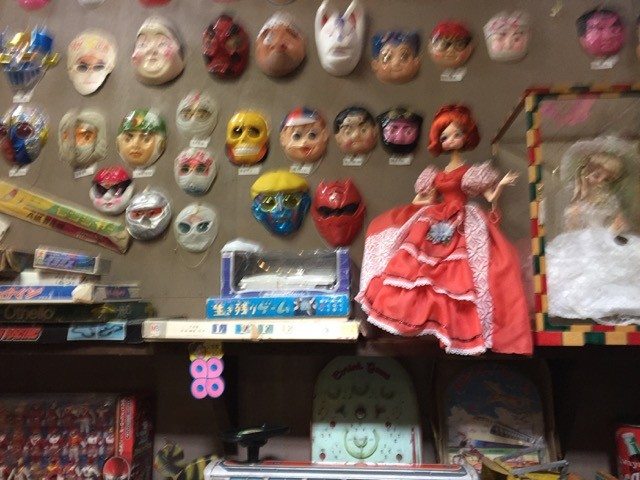 Most Americans in that trackless land are unused to what you can see from a train. I first cottoned onto this in England, where trains provide a 'backyard view' into farm and neighborhood as you traverse the rails. Much is revealed in these vignettes that flicker by the attentive observer.
We gratefully rolled back down the mountain to Tokyo – with me peering into the backyards and trackside projects – back through the season to the warmth of sea level.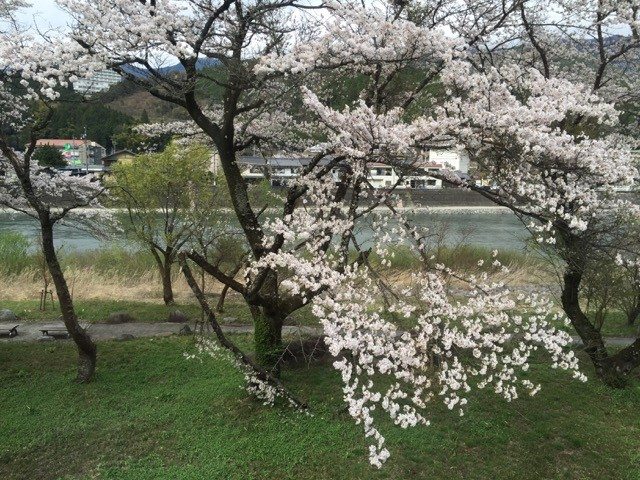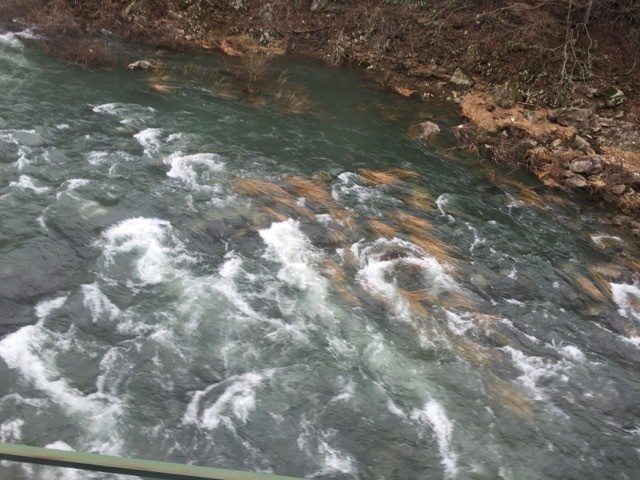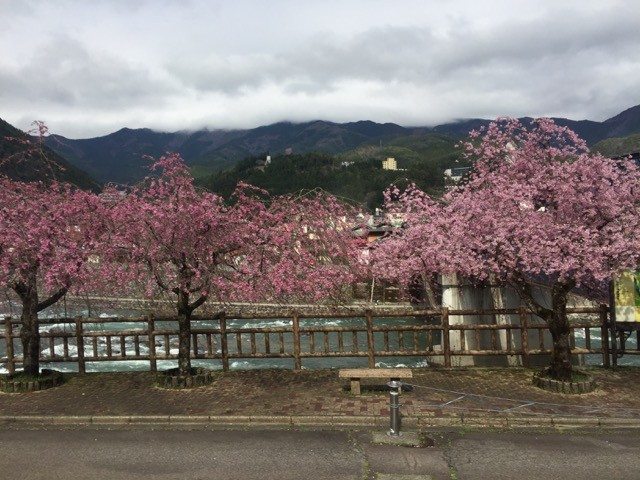 — Tom Myers, April 8th 2015