I am looking forward to the newest Fascia Research Congress, taking place in Washington DC – the unique meeting place for researchers and practitioners. Findings in many new areas will be presented, and I am eager to see what's new in fascial plasticity, remodeling, and elasticity. And of course it will be a chance to see old friends, and maybe make some new ones.
We at Anatomy Trains are helping to sponsor the event, so look for our logo on the water bottles all the participants will get.  We are so glad to see these conferences happening, and want to show our gratitude for Tom Findley and all who make these events so useful to us practitioners.
I will be involved in the nomenclature panel on the first morning, and in the demonstration of various fascial techniques that will take place under Leon Chaitow's moderation at the end of the conference. Here's the Sunday post-conference presentation info:
The workshop will include Video + Practical Demonstrations of:
Fascial treatment of Myofascial scars – Raul Martinez Rodrigues, DO PT
Fascial Manipulation® – Julie Ann Day, PT
Fascial treatment for nerve tissues – Cesar de las Penas, PhD PT DO
Muscle Energy Technique (isolytic and slow eccentric variations) – Leon Chaitow, DO
Myofascial release (Induction) – Andrjez Pilat, PhD
Structural Integration version of MFR – Tom Myers, LMT
Counterstrain positional release – Leon Chaitow, DO
Q&A – all presenters
 Here's a preview of the technique I will be presenting.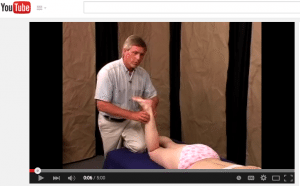 I look forward to seeing you there.  We'll also be posting about the conference and the findings for those who cannot be there.  There will also be both written and video 'proceedings' that will come out later.
Hope to see you there!
— Tom Myers, July 28th 2015