KMI: Kinesis Myofascial Integration
KMI: Kinesis Myofascial Integration
Upcoming Trainings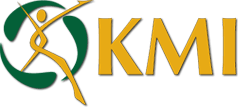 KMI (Kinesis Myofascial Integration) is a training in Structural Integration – evolved from Ida Rolf's pioneering work, but substantially updated via Tom Myers' Anatomy Trains myofascial meridian map. The KMI protocol is a series of deep bodywork sessions that works progressively through the entire body; first surface, then core, then bringing the two together in integrated harmony.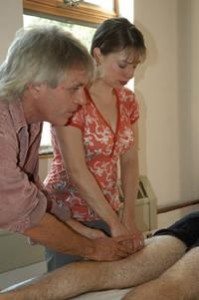 We at KMI are dedicated to the art, science, and practical application of structural bodywork. KMI trains you in a wide vocabulary of touch and movement skills, in the service of your client's ease, balance, and length – and a vivid, accurate kinesthetic body image. KMI has emerged as a premier training in Structural Integration. Hundreds of practitioners across the Americas and Europe (and Australia starts in the spring of 2014) have been trained in KMI since 2000, creating deep and lasting changes in chronic structural imbalances with their clients.
The KMI training, our flagship course, is the result of Tom's 40-year practice in many cultures and clinical settings, and his training with (principally) Dr Ida Rolf, along with ideas and practices from Dr Moshe Feldenkrais, Buckminster Fuller, European osteopathy, and many movement disciplines including martial arts, Continuum, contact dance, and Aston Patterning.
Drawing on many sources, and grounded in the arts, evolution, embryology, anthropology, fascial research,and the emerging science of body tissue plasticity, KMI offers a rich playground for self-discovery, as well as a platform for a lifetime's career in meaningful interaction with your chosen client base. Some have taken KMI into enhancing performance in sport or the arts, some have coupled it with personal training such as yoga or Pilates, some into more psychological or developmental directions, many into injury and biomechanical restoration – and KMI works in all these directions.
We at KMI are proud of our 'open inquiry' learning environment, where questions and debate are encouraged, all somatic modalities given credence and space, and various methods of learning respected. We will offer you access to knowledge and test your understanding, both academically and in the practical. But we also understand that deep learning is personal, sometimes emotional, and requires a lot of humor and resilience. KMI gives you a dedication to old world craftsmanship and personal attention, coupled with 21st century electronic support for your learning.
For the client or prospective client:
For the student or prospective student:
Experiencing KMI Sessions
KMI sessions can be used to resolve particular problems, as a "tonic" for your posture, movement, and what used to be called "carriage" – how you carry yourself through the world. Your body is your most proximate tool. How do you use it? KMI can be seen as an extended course in reacquainting yourself with your body in motion, whether you are a finely-tuned athlete, or a computer-bound couch potato.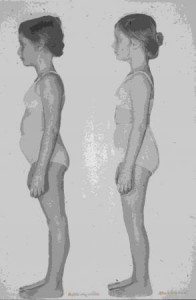 Most of us have collected extra tension through the course of our lives, either from injury or surgery, imitation of our parents or heroes, from our repetitive activities, or attitudes we've acquired along the way. These injuries and tensions form a pattern in our bodies. Exercise, and our mother's nagging to 'Stand up straight!' may help, but most of this patterning happens below our conscious awareness and becomes part of "who we are". These patterns become written into our muscular tensions, or skeletal form, and into the tissues that go between: the connective tissues.
The KMI approach is to free the binding and shortening in these connective tissues, what we refer to as the "fascial network", and to re-educate the body in efficient and energy-sustaining (as opposed to energy-robbing) patterns.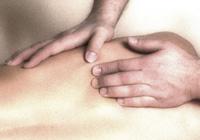 This process happens over a series of sessions. The KMI process has 12 separate and progressive sessions, although the actual number you need may vary. To begin these sessions, your KMI practitioner will talk over your history and help you set realistic goals for the process. He or she may take pictures of your body posture to have a record of where you started or may just examine your postural pattern with you in front of a mirror.
Most KMI sessions are done in underwear or a bathing suit. Your comfort is paramount, but we need to get directly to the tissues that are restricting the free flow of movement. Much of the session work is done on a treatment table, though some moves are done on a stool or even standing.
The practitioner will contact tissues and ask you to move, thus freeing old restrictions and encouraging the tissues back to a freer place called for by your body's inherent design. You and your practitioner can work out how deep or how gentle you want the progression to be.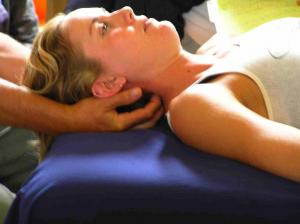 The sessions progress through the body: the first four sessions are generally more superficial, freeing the tissues on the front, back, and sides of the body and freeing the shoulders and arms from any binding to the trunk. The middle four sessions address the "core" of you body, working into the central stabilization muscles closer to the spine. The last four sessions integrate "core" and "sleeve" into your habitual movement (and address specific problems you bring to the table), leaving you with a lasting and progressive change that will echo throughout the rest of your life.

Meet the KMI Faculty
HEAD TEACHERS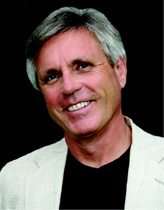 Thomas Myers
studied with Drs. Ida Rolf, Moshe Feldenkrais, and Buckminster Fuller, and has practiced integrative bodywork for over 30 years in Europe, the UK, and the USA. He incorporates many movement and manual disciplines. Tom is the author of the best-selling book, Anatomy Trains (Elsevier 2001), as well as over 60 articles for trade magazines and journals, and a dozen video  programs on fascial technique and dissection. He directs Kinesis and lives with his wife, Quan, on the coast of Maine. 


Lou Benson has been studying the three dimensional moving puzzle of the human body for over 30 years, first as an athlete and amateur bodybuilder, and beginning in 1991, as a massage therapist, anatomist and technique teacher. Since then, she has developed curriculum for and taught a wide variety of courses in massage, anatomy and kinesiology for massage therapists and yoga teachers. Lou began her studies with Tom Myers in 1994, and certified in the first KMI class in 1999. She is a lead teacher for KMI and currently serves as KMI's Educational Director. Lou is also certified in Aston Patterning, and is the founder and director of The BodyWork Education Project. She maintains a private practice in Atlanta, GA.


James Earls (BA Hons, KMI) is an Advanced Practitioner of KMI and has been running a private practice in structural integration in Belfast, Northern Ireland since 2001. As co-director of Kinesis UK with Tom, he has arranged a number of trainings around Europe and led workshops in many places. James has authored many articles on anatomy and bodywork which have been published in a range of journals. He has also brought a number of leading edge trainers to the UK. James has a wealth of experience in the organization and running of workshops.

Larry Phipps has over 30 years of service with human potential in behavioral health and in the massage and bodywork profession. He is a 1990 graduate of the Guild for Structural Integration and became an Advanced Practitioner in 1994. He completed his training in Kinesis Myofascial Integration in 2003 and became a certified KMI instructor, in 2004. He is a member of the International Association of Structural Integ­­rators, and Board Certified Structural Integratorr (2007). Currently on leave of absence. 

FACULTY
Kelly Chadwick has been doing bodywork since 2005.  Following a career in community mental health administration and crisis counseling, she developed her passion for structural bodywork as a student in the KMI program.  Kelly has been assisting in Kinesis courses since 2008.  She is enthused by the emotional and spiritual changes that occur with structural integration work.  Her focus is working with children and teens.  She maintains a private practice at Stillpoint Center for Healing Arts Bodywork for the Soul near Cincinnati, OH.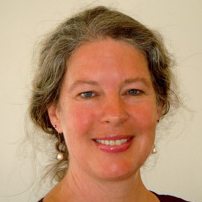 Carrie Gaynor, BSN, RN, KMI is a Board Certified Structural Integrator and a graduate Kinesis where she has been a faculty member since 2006. Carrie divides her professional time between teaching for Kinesis and a thriving private Structural Integration practice in Rochester, New York, where she also Co-Directs ABSOLUTE yoga & wellness.
Carrie's strong foundation in the health sciences began with her nursing education earned at the University of Rochester in 1993. She now integrates teaching, clinical practice and research as a means of informing her classroom, private practice and professional endeavors.
A trusted and experienced teacher, Carrie leads professional training programs (KMI Structural Integration with Thomas Myers and other senior Kinesis faculty) and Anatomy Trains intensives in the US and abroad. Her diverse knowledge, infused with a lifetime of athletic interests including nearly two decades of practicing and teaching yoga, allows her to engage with movement and manual therapists.
Most recently, Carrie has written two articles on Structural Integration that were published in the International Association of Structural Integration 2011 Yearbook. She has also delivered presentations on both Structural Integration and Yoga at internationally attended seminars such as Natural Health Practitioners of Canada: Annual National Conference and Atlantic Yoga Conference.  She currently serves as a member of the Certification Board for Structural Integration and the Board of Directors of the International Association of Structural Integrators.  


Peter Ehlers has been a body worker since 1995, maintaining a busy practice in Santa Fe, Mew Mexico. He has trained in Neuromuscular Therapy, KMI Structural Integration, Functional Neurology for Bodywork, and Barral Visceral and Neural Manipulation. He was an instructor of Connective Tissue bodywork at the Scherer Institute for 10 years before he began teaching Anatomy Trains and KMI Structural Integration in 2005. Peter has a passion for teaching this work, as well as a deep compassion for the human spirit. 


Denotes this practitioner has passed the certification exam offered by the Certification Board for Structural Integration.