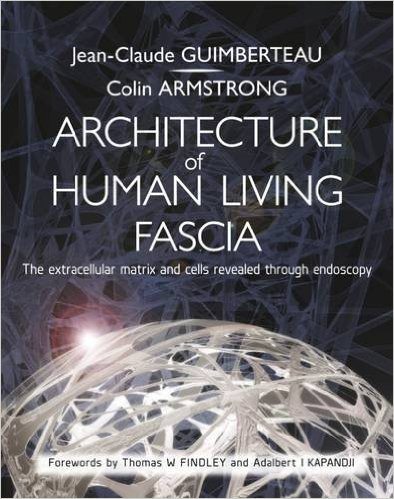 Architecture of Human Living Fascia
1 in stock
This widely anticipated book (which includes a great HD DVD!) summarizes 20 years of Dr Guimberteau's groundbreaking research into 'living matter' – the dynamics of our fascial system.  Richly illustrated, this book (and the accompanying video) expose the micro- and macro-structure of fascia and its integrated responses within the body.  We have been carrying Dr Guimberteau's work since his first awesome look into the body, Strolling Under the Skin.  
This new book, which includes commentary by Tom and other 'fascial luminaries', goes farther than any previous video or book to capture the reality of living human tissues – as seen nowhere else!
Guimberteau, a plastic surgeon with an Olympian mind, brings together his years of research at multiple levels to propose a grand 'Theory of Everything' fascial. Fusing strong science, practice, and his own brand of French whimsy, Guimberteau provides his primary audience – osteopaths, massage therapists, chiropractors, and movement therapists – with an explanation of a range of treatment techniques applied to clients.  This is a game changer – not to be missed and a real conversation starter for your waiting room.
Hardcover: 232 pages
Publisher: Handspring Publishing